Owner/Groomer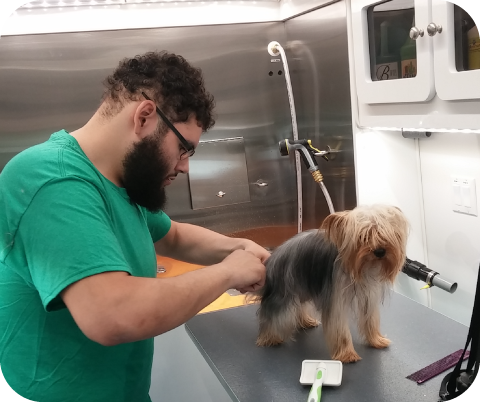 Groomer, Juan Enrique Ferrufino, has experience grooming to all breed standards. He was professionally trained at the esteemed Baltimore School of Dog Grooming under a master groomer and AKC all-breed handler.
Juan was born and raised in Columbia Heights, D.C. to an immigrant family from El Salvador. He has always loved animals – as a child he cared for his family dogs and cats, and later bred reptiles and other exotics. He began working as a dog walker when he was 15 years old. Eventually through word of mouth, Juan became a professional dog walker and pet sitter with clients across the area. He is known for his kind and patient manner, and the strong bonds he builds with the dogs, by creating an environment of calm, trust and respect.
At Sniffs & Wiggles, we see caring for D.C.'s dogs as one way we can build and contribute to our community.